SUSTAINABLE. ETHICAL. HAND-CRAFTED IN ITALY.
The most fashionable sustainable sneakers brand joins forces with Comovita with the "Choose the change" capsule, a limited edition collection of sustainable sneakers (made with vegan leather) specially designed for the changemakers that want to make the world a better place with their clothes.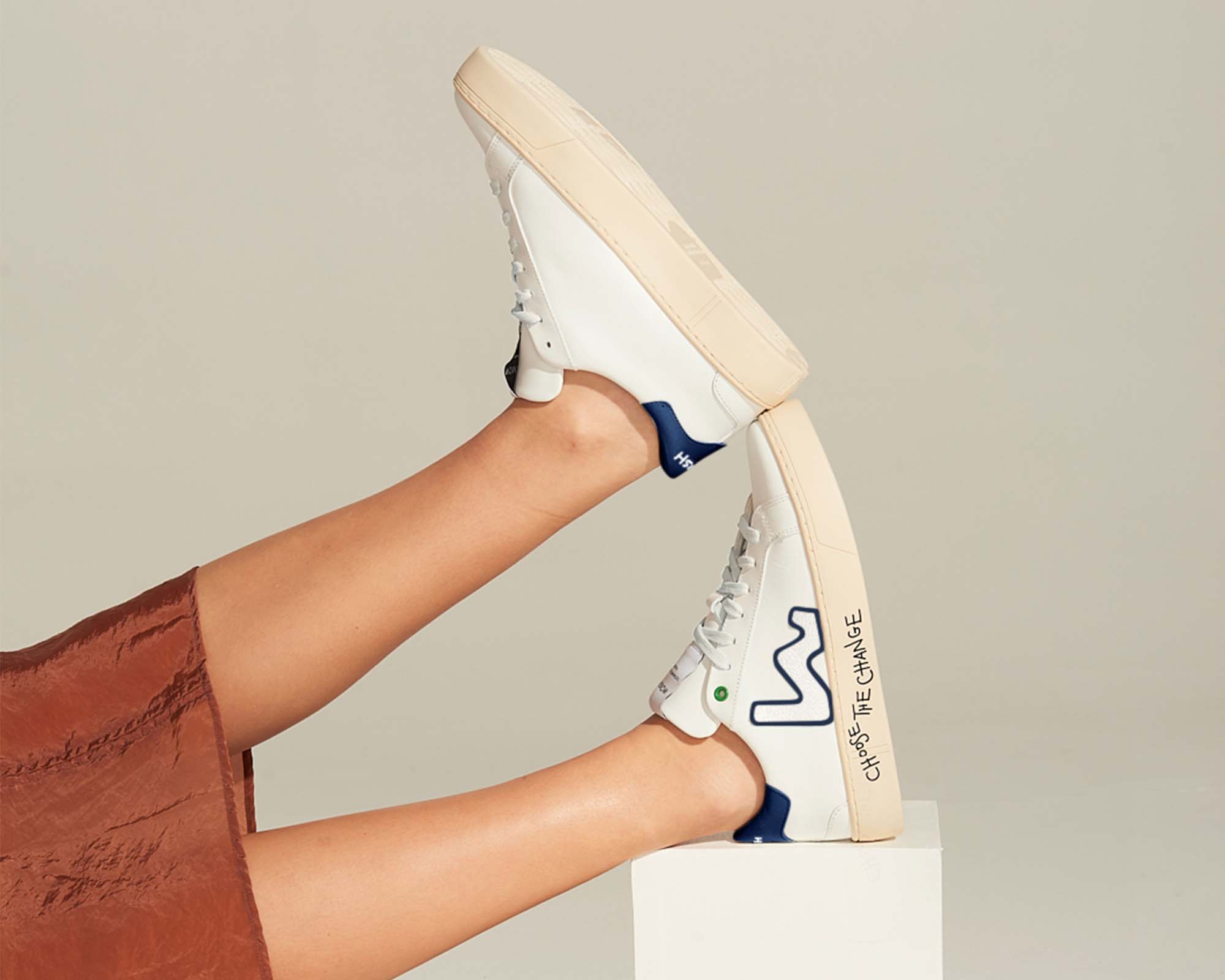 ---
Appleskin leather, organic cotton, RPET, natural rubber... If mother earth wore sneakers, she'd probably wear ours.
---
WOMSH x COMOVITA sneakers are hand-made on a factory in the south of Italy, where employees earn fair wages and have ethical work conditions.
---
Made with Apple skin, a biosourcée material, eco and 100% vegan. It is produced from Apple waste, grown for the food industry, in the region of Bolzano in northern Italy.
The recovered skin, dried and then reduced to powder, is sent to a factory located in Florence, where it is coagulated with PU and coated on a cotton and polyester base.